Richard Bennett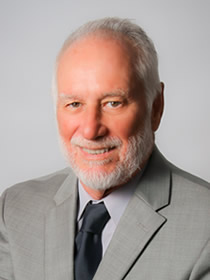 Richard Bennett was born in Savannah, Georgia and grew up in Jacksonville, Florida. He received his B.A. and Juris Doctorate from Florida State University and was admitted to the Florida Bar in 1972. He served as an Assistant Attorney General in Tallahassee and then as associate with the firm of Helliwell, Melrose and DeWolf in Miami.
He later worked with the Law Offices of Oleg Peter Petroff in Rome, Italy before returning to Miami and establishing a practice with Lisa in 1990.
He and Lisa authored "A Guide to the Use of the Declaratory Judgment Act In Common Fund Class Actions", The Florida Bar Journal, July/August 1996. They also authored, together with Peter Bennett; A Taxpayer Strategy To Invalidate Illegal Special Assessments; University of Miami Law School publication, Spring/Summer 2011.
Richard's experience is in consumer class actions, emergency room over-charging, TCPA litigation, special assessment challenges, real property transfers, property taxation, and commercial litigation.
Contact